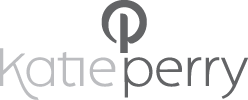 Ground Floor, 185 Glenmore rd, Paddington,NSW 2021

0430466990
CONTACT OWNER
Designer clothes, Women's fashion clothing | Maternity, Travel, Resort, Spa | Dresses Australia - Katie Perry
Katie Perry is an effortless lifestyle collection about making women feel MORE – More Confident, More Comfortable, More Stylish For women at work, relaxing on the weekends, lounging at a resort, or travelling the world. It's all about a lifestyle of comfort without having to sacrificing style.
Every piece is MADE IN AUSTRALIA using natural fabrics such as soft Jersey, Silk and Merino Wool ensuring superior quality and detail. Katie Perry is for all Shapes, Sizes and Ages of women.
Keywords:
Buy designer clothes, women's clothes online, Ethical Fashion, Travel Fashion, Pregnancy Style, Resort Clothing, Spa Clothing, Retreat Clothing, Merino fashion, Maternity clothes, women's clothing online, Women's fashion clothing, women's tops online, women's dresses online, Designer clothes, Designer dresses, Designer dresses Australia.